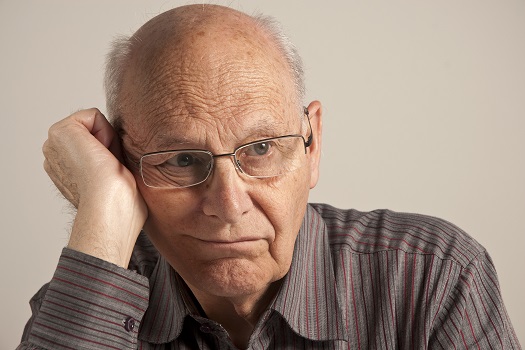 The retirement years can be some of the best times of a senior's life, but the days can also be boring and stressful. Therefore, family caregivers need to find fun activities for their loved ones to enjoy. Below are some things you can do to prevent your elderly parent from becoming bored and inactive.
Encourage Learning Something New
Taking up new hobbies, learning different languages, and enrolling in adult learning courses are perfect ways for older adults to alleviate boredom. Seniors may enjoy tackling new subjects, interacting with other people, and having the opportunity to participate in positive activities, as opposed to being inside the home alone. Your loved one can boost his or her mental and emotional health while learning new subjects and hobbies, preventing boredom and staving off cognitive decline. 
Prolonged or frequent bouts of boredom can result in mental, emotional, and physical challenges for aging adults, but they don't have to manage them alone. In Carmichael, elder care agencies can be a great boon to seniors. With the help of the caregivers at Home Care Assistance, your aging loved one can lead a happier and healthier life. We offer a revolutionary program called the Balanced Care Method, which encourages seniors to eat nutritious foods, exercise and socialize regularly, and focus on other lifestyle factors that increase life expectancy.
Support Being Active in the Community
Staying socially active can keep seniors happy and energized, preventing loneliness. Going to community meetings and participating in local events get your loved one out of the house and reduce the risk of isolation. Instead of being bored at home, your loved one can go out and have fun with neighbors and other community members. Some of the activities seniors can participate in are community festivals, yard sales, marathons, and dinners. Volunteering also provides an opportunity to stay involved in the community. Seniors can give back to others who are less than fortunate by donating their time and various resources.
Provide Motivation for Exercise
Physical activities are essential to a senior's health because the movement and techniques can boost the immune system, lower the risk of obesity, and prevent boredom. Find exercises your loved one can do, such as dancing, hiking, swimming, or doing yoga. Your loved one can also join a gym and sign up for aerobics classes at the facility. The objective is to participate in workouts that are fun and physically beneficial. Whenever your loved one begins to get bored, he or she should start exercising. Invite your loved one to join you for an afternoon or evening walk. Getting out of the home and into the fresh air can alleviate stress and boredom. 
For seniors with mobility issues or other health conditions that make it challenging to exercise on their own, a professional caregiver can be a great asset. If your aging loved one needs help managing everyday tasks or encouragement to adopt healthier lifestyle choices, turn to Home Care Assistance, a leading provider of elderly home care. Carmichael Home Care Assistance provides professional in-home caregivers around the clock to help seniors live longer, happier, and healthier lives.
Teach How to Use Social Media
Sometimes family and friends aren't available to chat, so seniors feel as though they have no one to interact with, which can lead to boredom and loneliness. To prevent this from happening, they can sign up for social media websites like Facebook, Twitter, and Instagram. While on these sites, seniors can interact with other individuals who share common interests. For example, if your loved one is a big fan of a particular television series, he or she can log onto Twitter and discuss the show with other fans and build a great social network. Joining social media alleviates boredom, and it can also boost memory and thinking skills.
If your loved one usually relies on you to alleviate boredom but you need a break now and then, consider having a professional caregiver take over for you. Caring for a senior loved one can be rewarding, but it can also be overwhelming for family caregivers who have other responsibilities they need to focus on. For these families, the perfect solution is respite care. Carmichael families rely on our caregivers whenever they need time to rest, work, run errands, and even go on vacation. If you need professional home care for your loved one, reach out to one of our Care Managers today at (916) 485-4663.